WA Aboriginal Affairs Minister Tony Buti says all AFL clubs should conduct internal reviews into their treatment of Indigenous players in the wake of allegations levelled at the Hawthorn Football Club.
Key points:
All AFL clubs should review their treatment of First Nations players, Tony Buti says
He says every effort is needed to prevent racism in football
WA's clubs say they're open to formal reviews on the matter
The external review at Hawthorn includes allegations that key figures at the club demanded the separation of young First Nations players from their partners.
One player also alleges coaches at the Hawks pressured him and his partner to terminate a pregnancy and separate for the sake of the player's career.
Indigenous football great Eddie Betts has urged all AFL clubs to review their historical treatment of First Nations players, and Mr Buti has backed that call.
"The allegations are concerning, obviously incredibly concerning. We have to of course give the coaches that were named natural justice, but it's very, very concerning," he said.
"I think it would be a great idea if all clubs in the AFL did their own internal review, but there may need to also be an external review. The AFL are the responsible body, and they are the ones that should be doing the investigations.
"In regard to racism in sport, it's unacceptable. Racism in society is unacceptable.
"These allegations that are coming out from this report that we have not actually seen are very alarming, so every effort should be made to ensure that racism is not taking place in football or in other parts of society."
Dockers, Eagles open to reviews
Both WA AFL clubs have released statements saying they are open to formal reviews into their treatment of Indigenous players.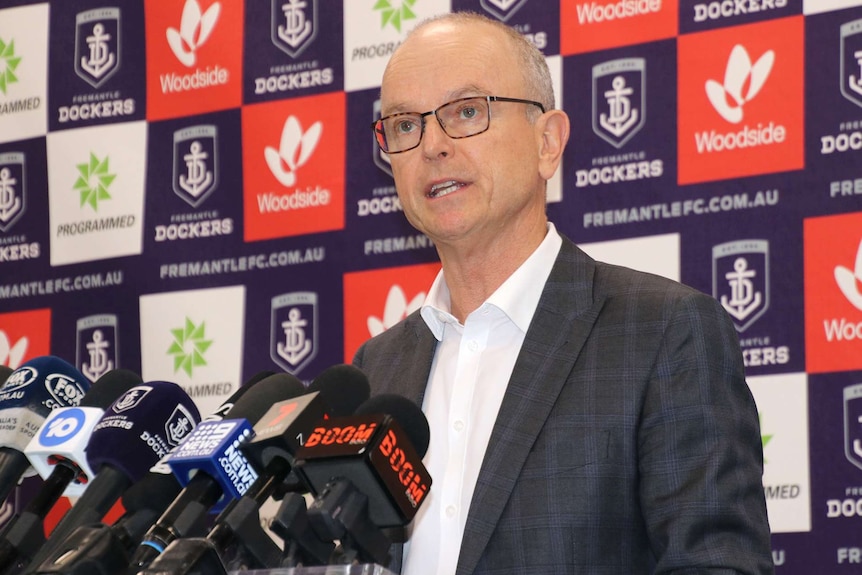 On Thursday, Fremantle chair Dale Alcock said the club had a strong legacy of Indigenous representation across both its men's and women's teams, as well as its board and administration.
"We are always looking at ways to improve on this legacy and we are open to reviewing our past in a more formal capacity to ensure accurate truth-telling of our history," Mr Alcock said.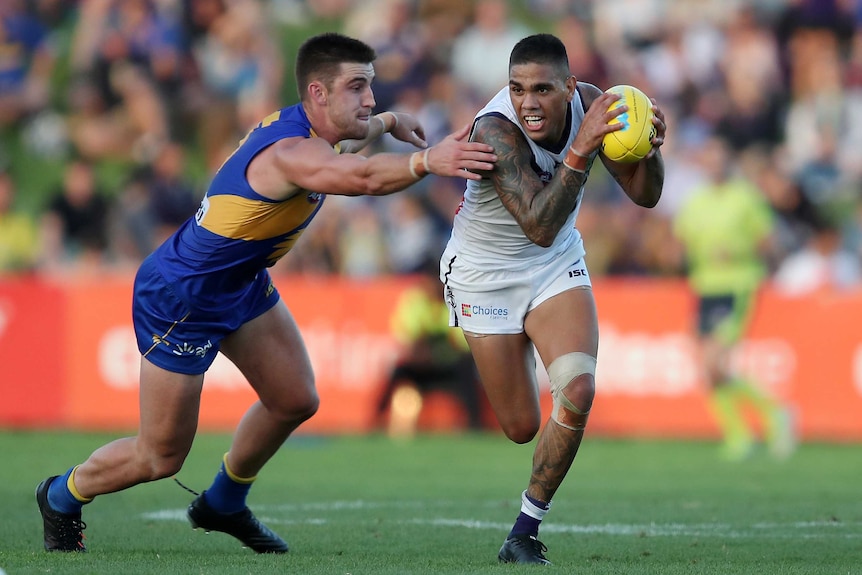 West Coast echoed the Dockers, saying its relationship with First Nations people had been fundamental to its success, both on the football field and in the broader community.
"Creating a culturally safe environment for First Nations people has long been a part of how we run our club and operate in the community and we acknowledge that the maintenance of a safe and honest environment requires ongoing effort," Eagles chair Russell Gibbs said.
"West Coast is open to further review our practices to ensure that all our Indigenous players and their families — past and present — reflect with pride on their relationship with the West Coast Eagles, as the West Coast Eagles does with them."