Thousands of MCC members have been queueing outside the MCG since the early hours of the morning as anticipation of the big match builds.
These two Geelong supporters told reporter Bella Tolhurst they'd come in a group of longtime friends to watch the Cats seize the day.
"Definitely today, we're on, we're hot, cats are hot!" one exclaimed.
"I've been like an 11-year-old boy thinking it's Christmas, I've been so excited about this and we're here, we've got best seats in the house," his friend added.
"For all you interstate people, please understand how great this is."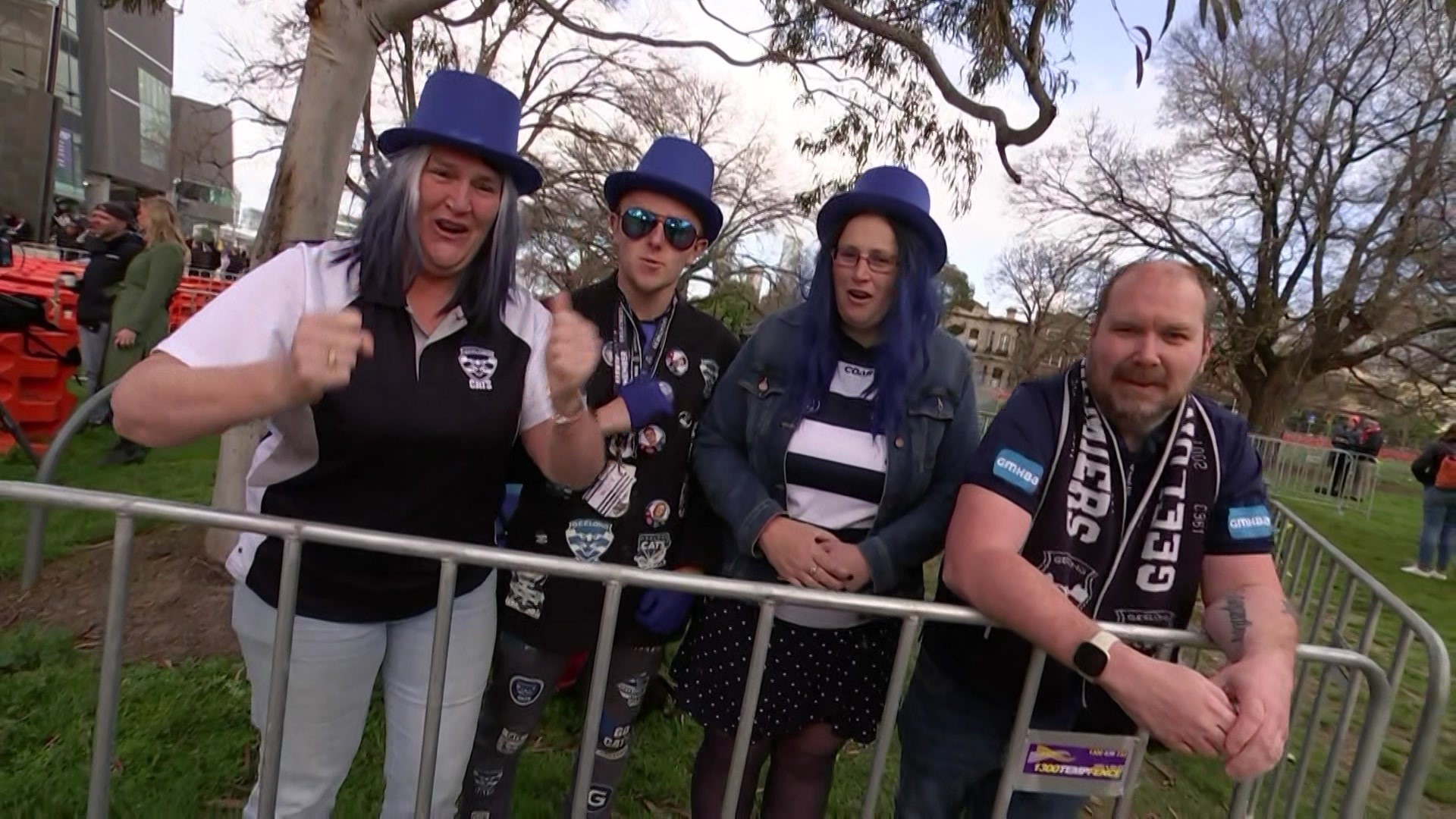 Other Geelong fans are guessing the margin by which their team will claim victory today, with one of these fans forecasting an "easy" 22-point win.
Another said resisting early pressure brought by Sydney would be key to premiership glory.