Just when you thought that Paramount had pretty much given up on the 'Cloverfield' universe that kicked off with 2008's Matt Reeves mystery monster movie, the studio makes a move to keep the beast – or at least, whatever strange story is told this time – going.
Babak Anvari, who directed 'Wounds', 'Under The Shadow' and, most recently, Netflix thriller 'I Came By' is now aboard to call the shots on the new movie.
Naturally, there are zero details to be found as to the story for this one – but given that J.J. Abrams is among the producers, that's not too surprising. But the movie has been in the works for a while now, with Joe Barton (who wrote horror movie 'The Ritual' and created TV series 'Giri/Haji') working on the script since at least January of last year.
Along with Abrams the producers include regular collaborators Bryan Burk, Reeves and Drew Goddard, the latter of which, of course, wrote the original 'Cloverfield'.
Released amidst a hush-hush campaign that had the briefest of teasers before the movie's actual arrival, 'Cloverfield', which saw a giant monster attacking New York, and the group of twentysomethings who document the disaster with home video cameras.
It spawned a spin-off/sequel called '10 Cloverfield Lane', which saw Mary Elizabeth Winstead trapped in a survival cellar with John Goodman and John Gallagher Jr., as an alien invasion seemingly happened outside. The movie was adapted from a stand-alone script called 'The Cellar' and, as directed by Dan Trachtenberg (who would go on to make 'Prey'), was also a success.
Then came 'The Cloverfield Paradox', set aboard a space station and set in the same universe. Paramount originally had high hopes for the movie, but ultimately sold it off to Netflix, which put it online after one trailer on Super Bowl weekend in 2018. Directed by Julius Onah, it did not score the same acclaim as the first two films.
"The movie is meant to be entertainment, to give people the sort of thrill I had as a kid watching monster movies," Abrams told Time around the time of the first movie. "I hadn't seen anything that felt that way for many years. I felt like there has to be a way to do a monster movie that's updated and fresh. So we came up with the Youtubification of things, the ubiquity of video cameras, cell phones with cameras."
"The age of self-documentation felt like a wonderful prism through which to look at the monster movie," Abrams continued. "Our take is what if the absolutely preposterous would happen? How terrifying would that be? The video camera, we all have access to. There's a certain odd and eerie intimacy that goes along with those videos. Our take is a classic B monster movie done in a way that makes it feel very real and relevant, allowing it to be simultaneously spectacular and incredibly intimate."
There's no release date set for the new 'Cloverfield' movie.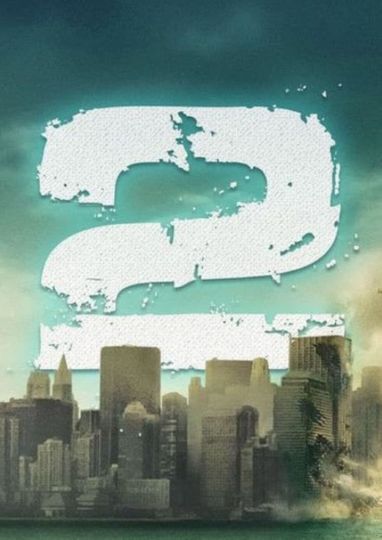 https://todayusnewsupdate.com/category/movie-news/